MAKE YOUR
DYNAMICS AX
YOUNG AGAIN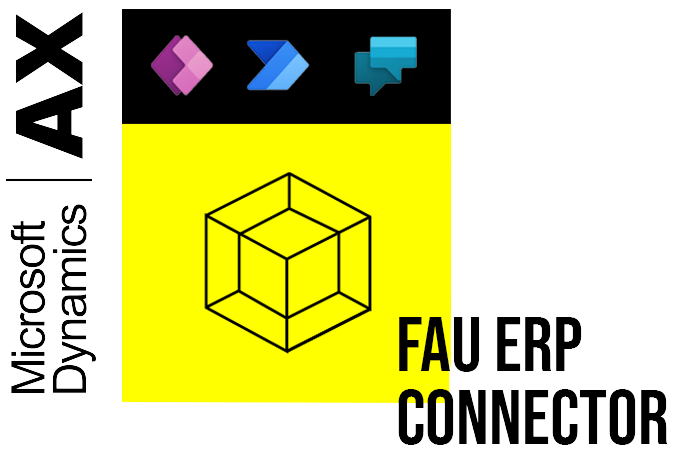 MAKE YOUR
DYNAMICS AX
YOUNG AGAIN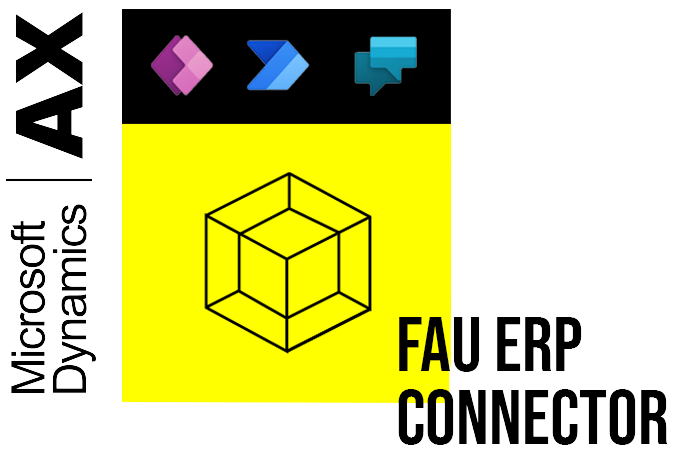 Are you craving the Microsoft Power Platform? Creating cloud services, automation, and mobile solutions in an easy, maintainable, and secure way, with your good old Dynamics AX?
You can now, with The FAU ERP Connector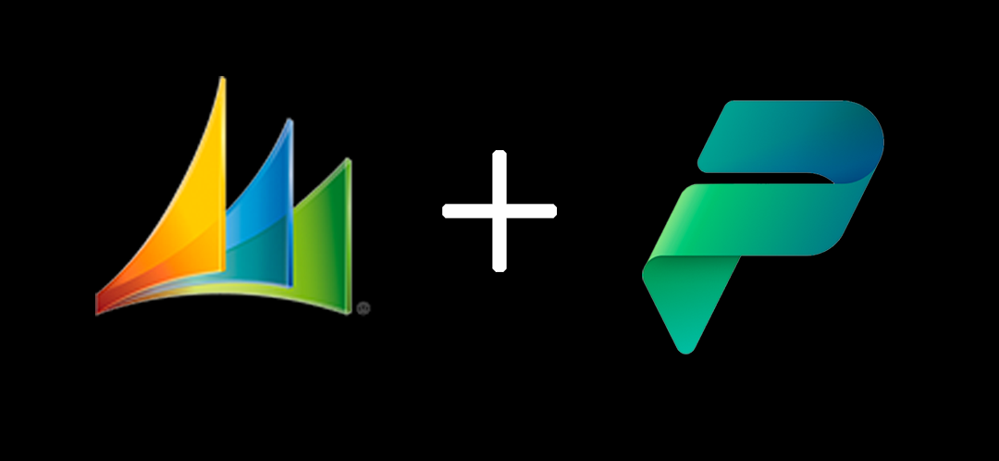 Let's bridge Dynamics AX and Microsoft Power Platform – and start building any cloud applications and services with FAU ERP Connector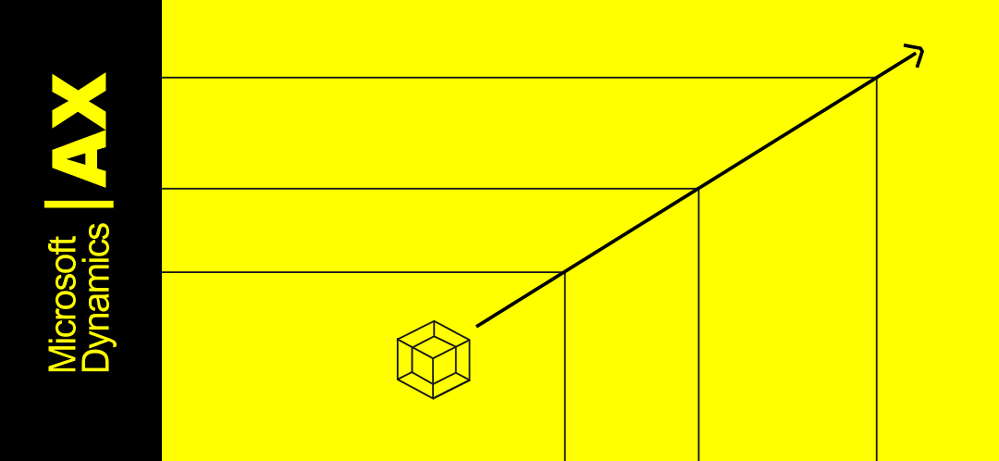 Save money. Keep your Dynamics AX and boost your business with full-scale digitization.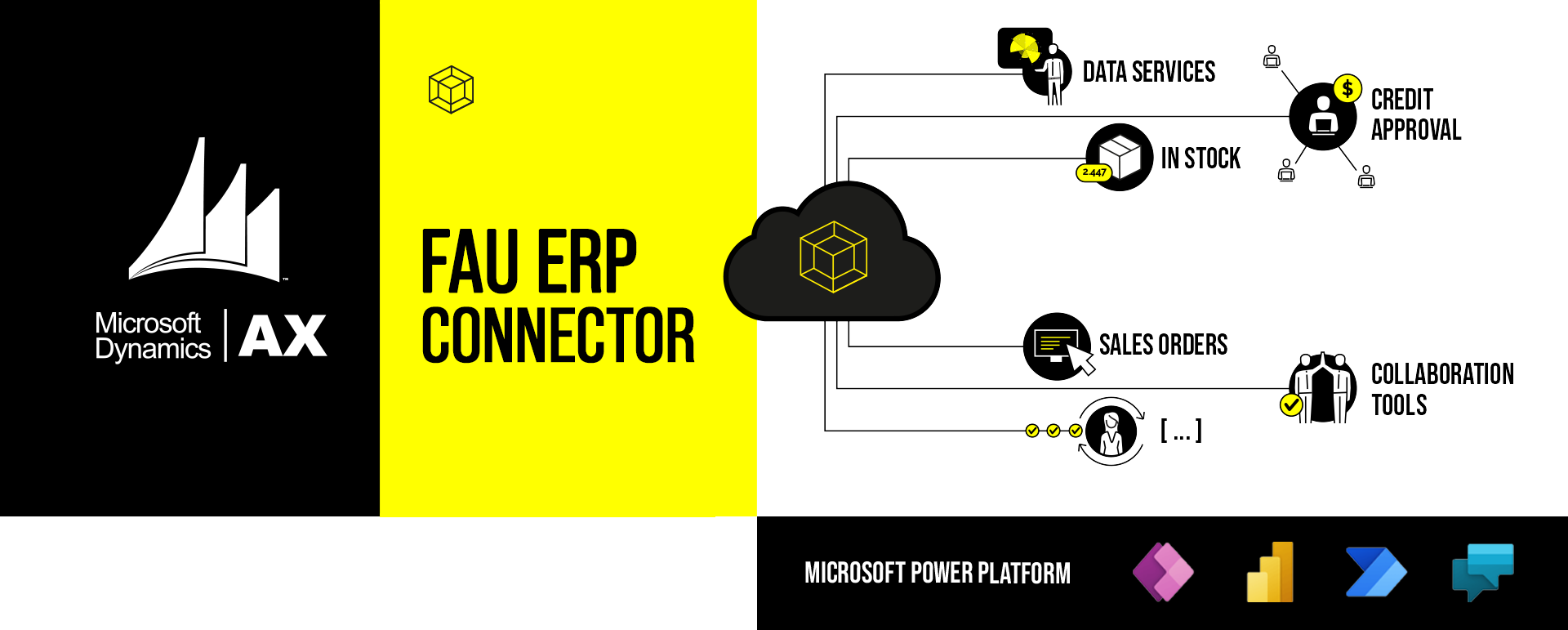 We have eliminated the biggest barriers to the digital development of your business. You get a rock-solid platform that gives you the tools, services, and best practices for building Dynamics AX mobile solutions in an easy, maintainable, and secure way.
Add existing or new Dynamics AX business logic into a Rest service API and make business logic and data available for external applications as a service.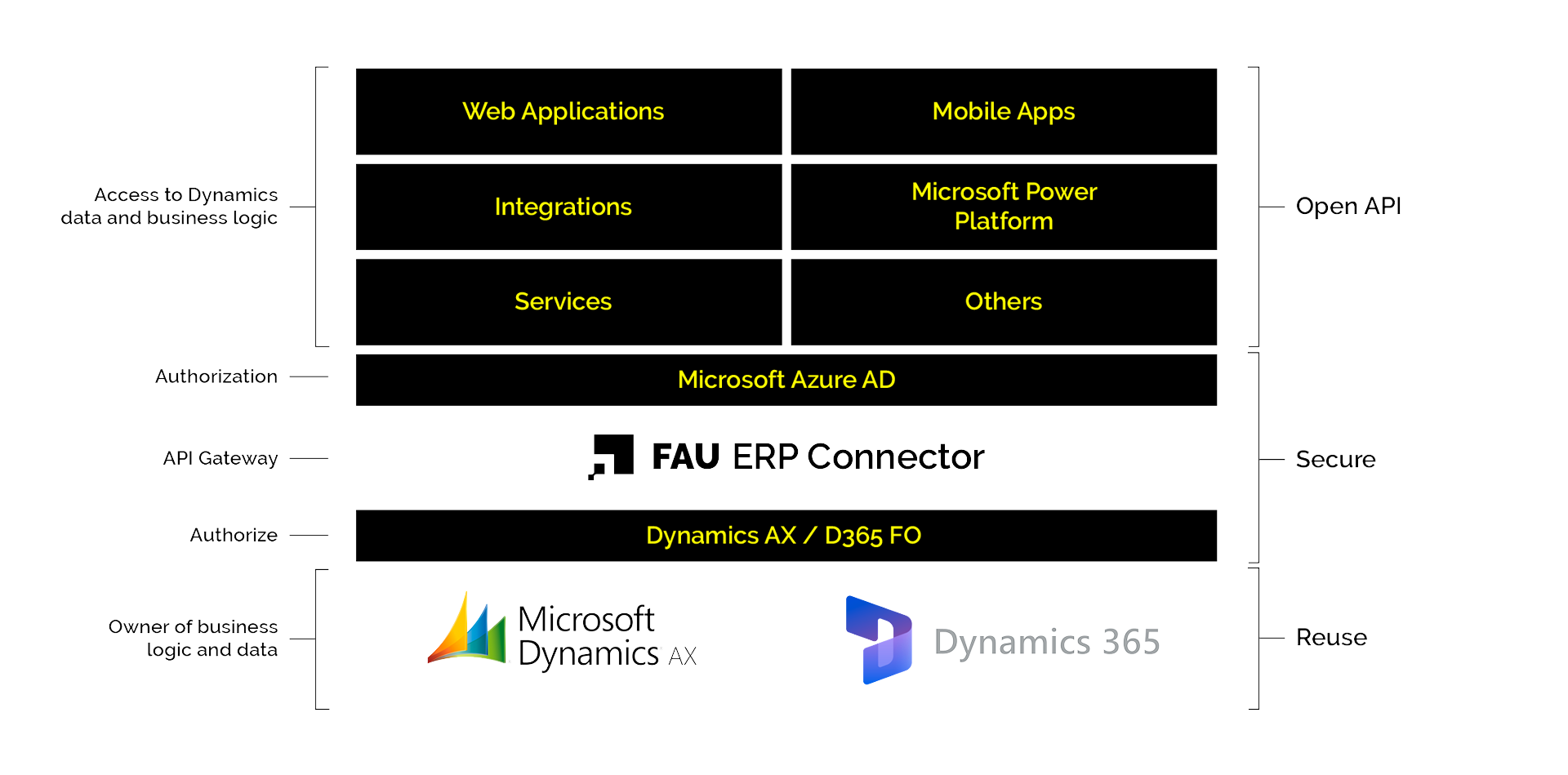 FAU ERP Connector Features
FAU ERP Connector features are the same across Dynamics AX 2009, AX 2012, and D365 FO. 
It makes porting your Power Connector solutions from Dynamics AX 2009 or AX 2012 to Dynamics 365 FO fast and easy.
Microsoft Dynamics AX 2012 support
Microsoft Dynamics AX 2009 support
Microsoft D365 FO support
One platform for building and publishing apps for both IOS, Android, and desktop
Microsoft Power Apps integration
Microsoft Power Automate integration
Dynamics AX business logic reused
Scalable solution
Native Dynamics AX authentication and authorization rules
"We were able to use Power Apps with data from AX 2012. We chose the solution because it was smart and easy to implement. Now we have the ability to create Power Apps for things that would have otherwise cost a lot of money to code in AX 2012, and we also use it to create integrations with other systems in the cloud."
Martin Kirkegaard Frahm – IT Operations Manager, DBI Plastics A/S
Like what you see?
Are you ready to try FAU ERP Connector? Don't worry, if it's not for you, just hit cancel. The first month is free, and from here on, it's worth every penny 😀
Sign up, download, and get started right away.
With any great software comes outstanding service and support
FAU Applications is synonymous with high-level development, and our level of support and service follows suit. You can always expect to have a wingman with us.
It is in our deepest interest that our applications are optimally integrated with your systems and needs. It is part of our DNA to build good and solid collaborations with people.
We would love to hear from you. If you have any questions, feel free to Email us right away – Click here
Would you like to get to know us a little better?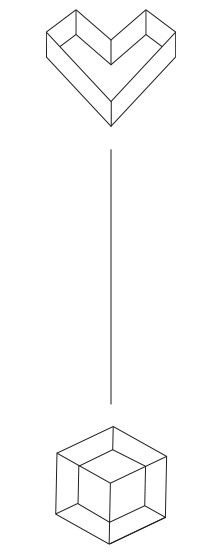 What will happen to our tools and services if we upgrade to D365?
FAU ERP Connecter is available for Microsoft D365 FO. All your AX Power Platform connections build on FAU ERP Connector can then be upgraded easily and fast.
Is there a free trial version?
Yes, a 30-day free trial is available. To get most out of the trial it's recommend getting help to installation and initial setup (approx. 3-4 hours consultancy).
How long is the binding period for the subscription?
The binding period is 3 months. The subscription is invoiced at the beginning of each binding period.
Can you help implement the app?
Yes, we offer support in installing the services and Dynamics AX components (xpo or model).
Can you help building Power Apps or Power Automate solutions?
Yes, we have high level expertise in designing and building Power Platform solutions like Power Apps or Flows.
Are on-premises resources required to run FAU ERP Connector?
For Dynamics AX a middle tier service is installed on a web server (Microsoft Internet Information server min. vers. 7.5). For further information request our installation guide. For Dynamics 365 FO there is no on-premises resources required.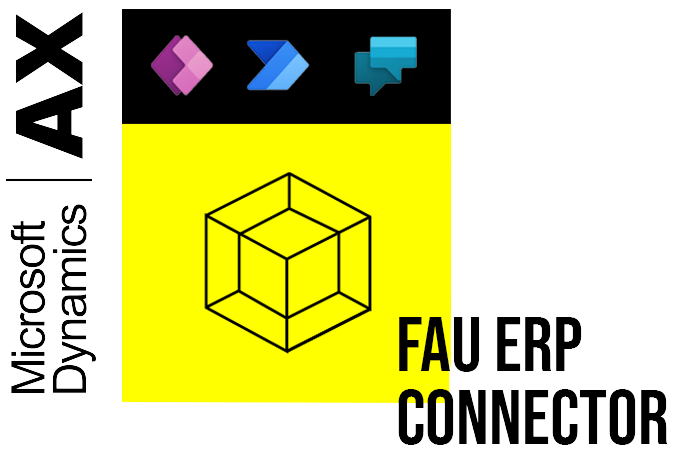 © 2022  |  FAU Applications